If you talk about your belongings, no one tell you that how or when it may be separated from you. For first time flyers, their biggest concerns are the luggage safety. Some questions keep hitting on their mind including where does the luggage go after being checked at the counter? Who will take the responsibility of it? Who will surf it? Will luggage be kept in the same flight?
These are very valid questions as we have heard lots of baggage-handling nightmare stories that show the irresponsible behavior of airline management. So, the question is how safe your belongings are when you fly and how to keep them safe. Many baggage handlers have been caught red handed while robbing things. In fact, fellow travelers have been seen picking things from overhead bins during flight. However, you don't have to be obsessed and doubtful at each moment of your trip. You can't mistrust all but can't make it easy for all.
Thousands of employees from different airlines and airports do their jobs with complete dedication and make every effort for giving you great services. It is not those regular individuals you have to guard against; it is the one person or a group who has figured out how vulnerable we are while traveling.
The most significant thing to know is to protect your belongings from that single person along the way who has kept an eye on each and every activity you do – the time interval of taking pause, going to washroom or anything else. There are a few things that you can do to make sure that your belongings are safe and secure during air traveling.
All in One Place:
Before leaving the house, keep all important stuffs in one place and don't lose its track. Never keep them in a transparent container that is visible to everyone. Hide it in plain sight so that none has encouragement to open it to discover what is inside and you can easily see if anything is missing while getting to the other side of the security machines.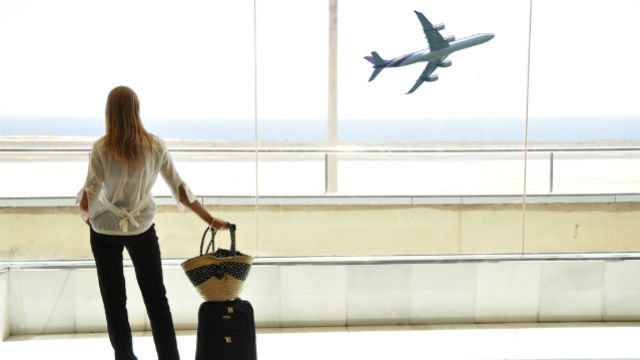 Bag inside a Bag:
Everyone traveling by flight carries one huge bag. However you by no means know if they are going to start taking your stuff from you at the end of the gangway, so pack a small bag inside your larger bag if you are forced to check your carry-on. This is how you can keep your most valuable items safe by putting them in a small bag. You can also keep them at your feet.
Wear Anything that You Really Care for:
People often say that by showing off expensive items, one can indulge himself in trouble but at airports, same thing works in your support. To save your most valuable things, you should wear it.
So, what are you waiting for? Log on to EaseMyTrip.in and book your flight tickets/tour now! You can also follow us Facebook, Twitter and Google+